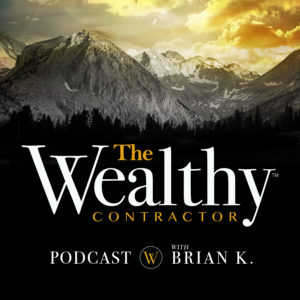 For more FREE Wealthy Contractor resources go to www.TheWealthyContractor.com
On today's podcast, we're talking with Patrick Readyhough, Owner of Pond Roofing & Exteriors. Patrick has been in the home remodeling and construction industry for over 20 years.  
His journey began in college running painting crews to help pay for his tuition. In 2010, he joined forces with successful company owner, Betsy Pond. In 2012, Patrick bought Pond from Betsy and in the process tripled the size of the business.
There are some very specific success clues in this episode that you don't want to miss, so listen carefully; in fact, listen more than once!