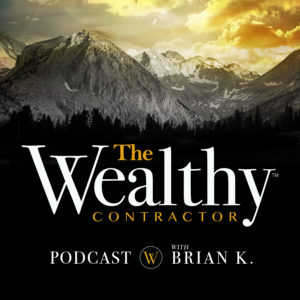 For more FREE Wealthy Contractor resources go to www.TheWealthyContractor.com.
On today's episode, we're talking with Rick Wuest, owner of Thompson Creek Windows Company, a family-owned business in the mid-Atlantic region.
Rick started working with his father who owned a B2B window manufacturing business. After buying his father out in 2000, he did his research, soaked up all the information he could, and decided to take the gutsy move of firing all of his customers and transforming his business into a B2C windows company.
I'm amazed at what Rick has done in such a short amount of time – figuring it out and doing it on his own - so you'll want to listen closely. It's a great, inspiring story.